Clean lines, modern shapes, urban environment. This is how students live today.
Since October 2018, students in Cologne can rent one of our 93 apartments in a central location close to the university. A modern new building in the trendy district of Ehrenfeld, what more could you want? Chic on the outside, young and fresh on the inside. You can choose between 5 different apartment types with living spaces from approx. 22 to approx. 37 m². All apartments are fully furnished and have their own kitchenette and bathroom with shower. Besides your personal belongings, you only need to bring bedding and dishes when you move in. Sounds simple? It is! And when you have moved in you can directly access the internet, the online flat rate is also included in the complete rental price.
If you wait, you will miss your chance. Go HERE for the convenient online application.
APPARTEMENT QUICKFACTS
electricity, water and heating included
free, own WLAN
terraces/balconies
common rooms
shared balconies
covered bicycle parking
washing & drying room
Köln
Melatengürtel 123
50825 Köln Ehrenfeld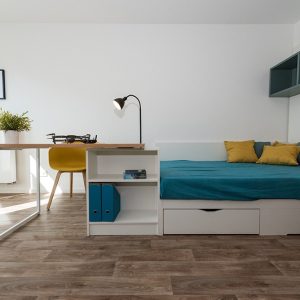 approx. 21 m²
french balcony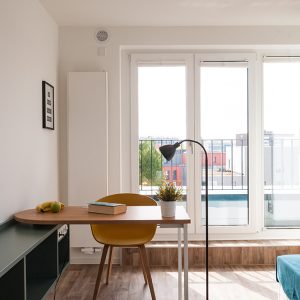 approx. 22 m²
balcony/roof terrace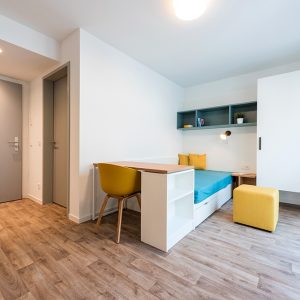 approx. 22 m²
balcony/terrace
courtyard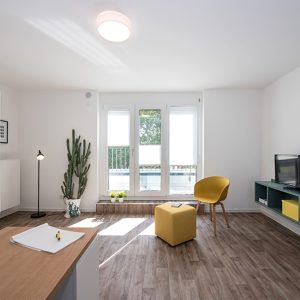 ca. 28 m² Wfl.
Dachterrasse
Dachgeschoss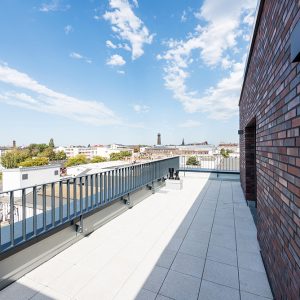 approx. 39 m²
large roof terrace
attic
First step to student housing happiness - our online application: